For special product:
1.For fragile products and puffed product, Diameter ≥4mm, stuffed material ≤250 liters. The more fragile, the less material.
2.For products with corner and edges,round shape and consistent thickness is not suggested.
3.For adhesive product, put less adhesive material. In case materials stick together and effect the shaping.
4.For chocolate paste, it is necessary to filter before add in to avoid block of spray nozzle.
Chocolate coating machine
Main consist of 3 machines as following :
(2).chocolate material feeding system
(3).8P industrial refrigeration units(water cooling and forced air cooling)
Main instruction of chocolate coating machine
Chocolate Coating Machine
1Adopts PLC control,can storage for all kinds of product's formula.Program control production process.
2 According to different product's features,can be set spray capacity and spray time by program.
3 Edible grade PU belt .Paste will rotary in high speed with function of belt.
4 Electrical weigh automatic weigh
5 Full automatic program control
6 Automatic feeding system main consist of chocolate storage tank(chocolate insulation cylinder),chocolate slurry pump,stainless steel interlayer insulating pipe.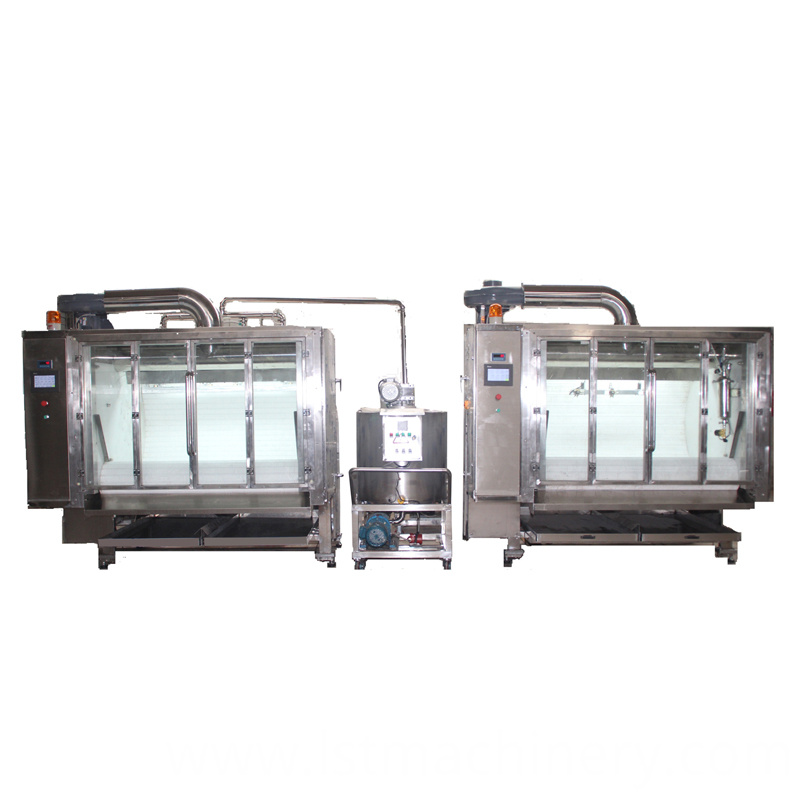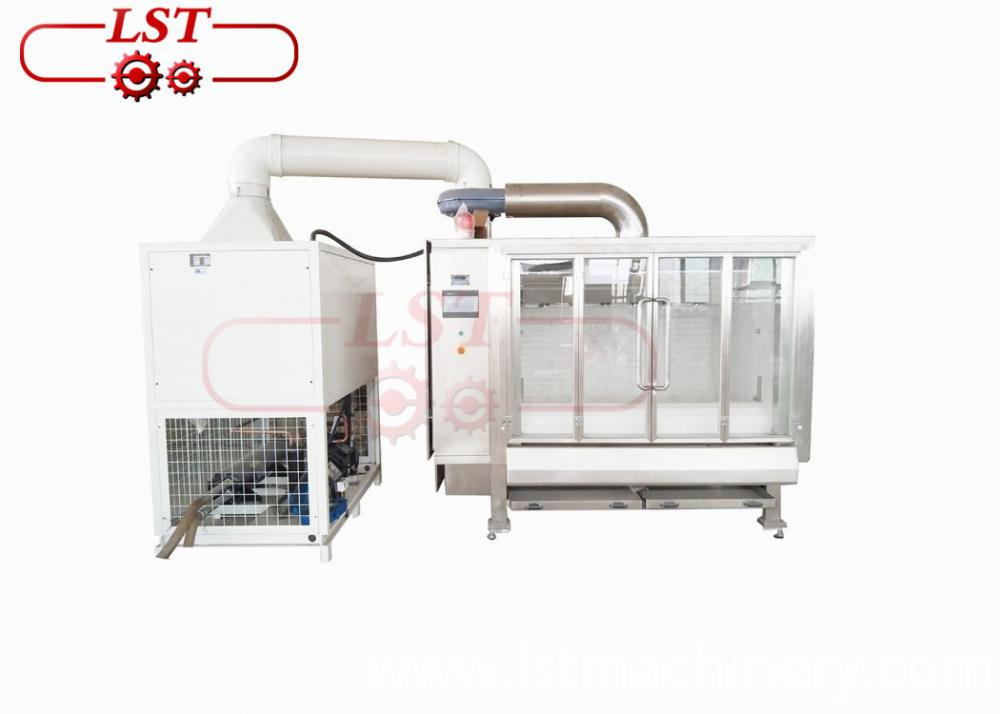 Product Categories : Chocolate Coating Machine